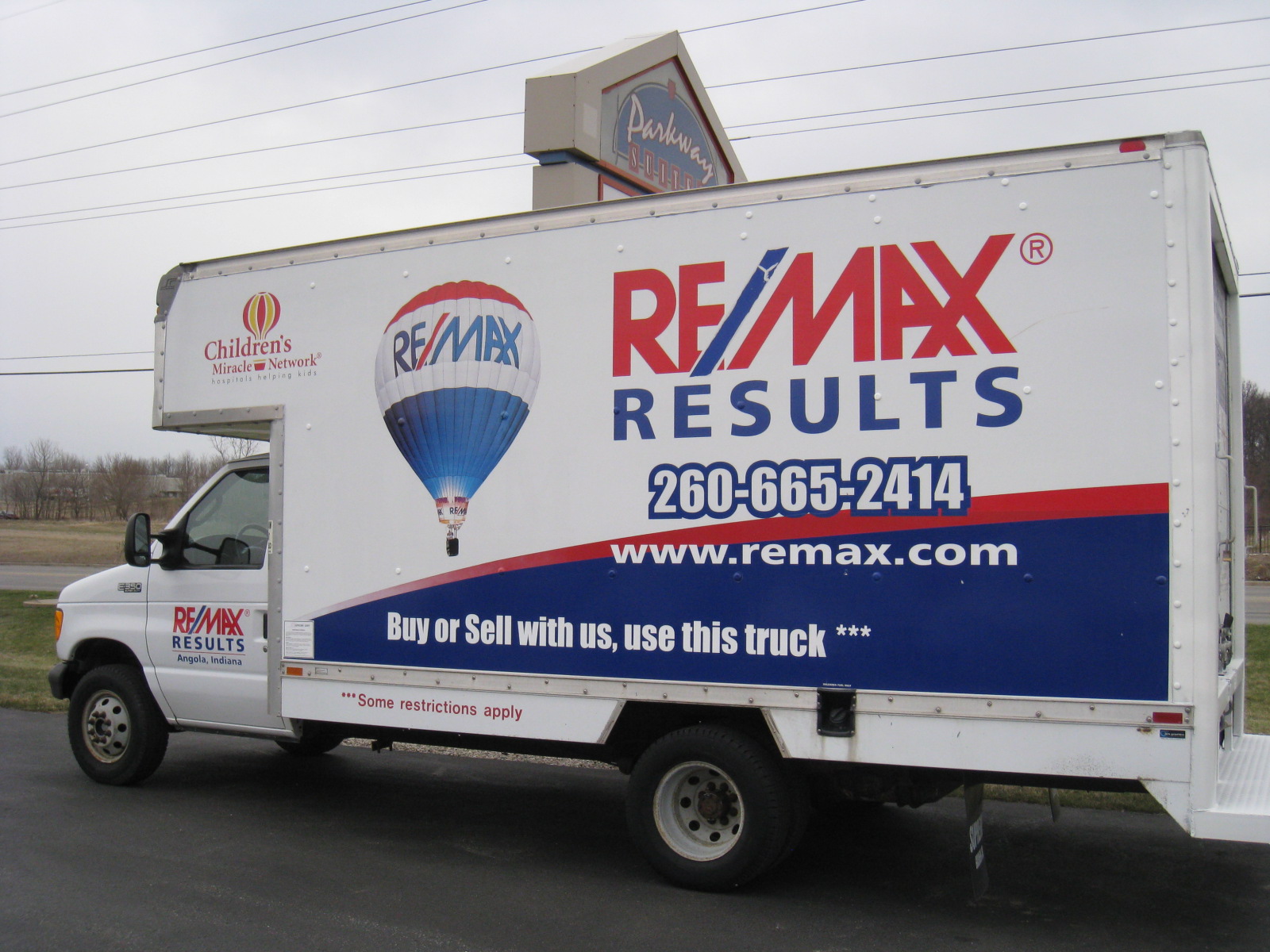 Buy or Sell with RE/MAX Results Angola
& Use our Moving Truck! *To schedule your appointment, please contact Monica at the RE/MAX Results office front desk # 260-665-2414 ext. 221
* Some restrictions apply. Truck appointments are scheduled on a first-come, first-serve basis. A security deposit is required. The driver must be 21 years or older, hold a valid Driver's License and show proof of insurance upon use of the truck. Travel radius limitations apply. Some items are not permitted for transportation in the truck bed. The customer must sign a Liability and Agreement Contract before taking possession for use. Please refer to said contract for a list of items and other restrictions.